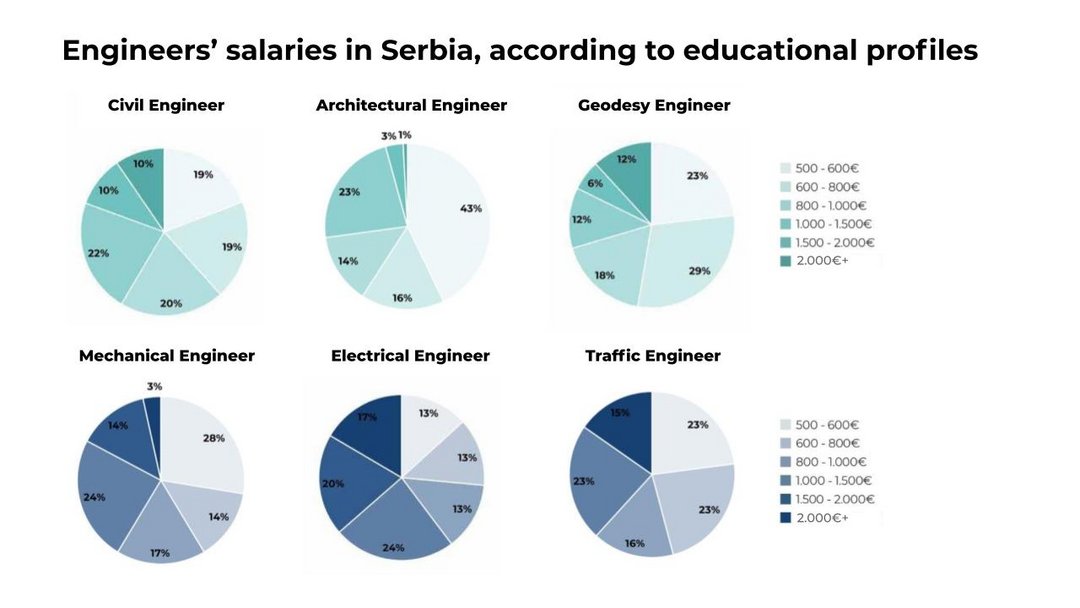 Report on the Employment in Construction Industry for the year 2020 represents a pilot project initiated by the OROOK team. The goal behind this joint effort was to digitally present and enable access to valuable information otherwise inaccessible to industry participants, while also getting a chance to analyze relevant data collected in one place (sounds like any BIM effort, right?).
Similar annual survey results can be found in countries like the USA, the UK, and Germany, but our report version was designed to recognize and emphasize the specific, usually non-covered aspects, reshaping the methodology that is now applicable to Austria, DACH countries and other markets.
The OROOK report brings much-needed transparency about crucial questions related to employment in the construction industry, such as:
What salaries do regional engineers expect, and what are their monthly wages?
Are the traditional employment methods successful, and to what degree?
What do candidates and employees expect from their (potential) employers?
How can employers attract and keep the top talent in their ranks?
The data presented in the OROOK report were collected through direct questionnaires, carefully formulated and aimed at two groups of respondents: professionals and company representatives, the main participants in the construction labor market.
This report is the first in a series of outlined moves by which we intend to achieve an important goal: enabling industry participants to openly declare their experiences, beliefs, and expectations. Using the information obtained by questionnaires, our team is working to help facilitate healthier, more functional and sustainable employments in the industry.
The interest generated around this report (more than 500 survey responses in the first month alone) showed that insights provided in a document such as this are highly relevant and intriguing for both company representatives and professionals in the construction industry.
The analysis of survey responses, data processing, and the creation of the report was conducted by University-level experts: faculty professors and associates with many years of experience. Our plans for the future include preparing this type of report every year.